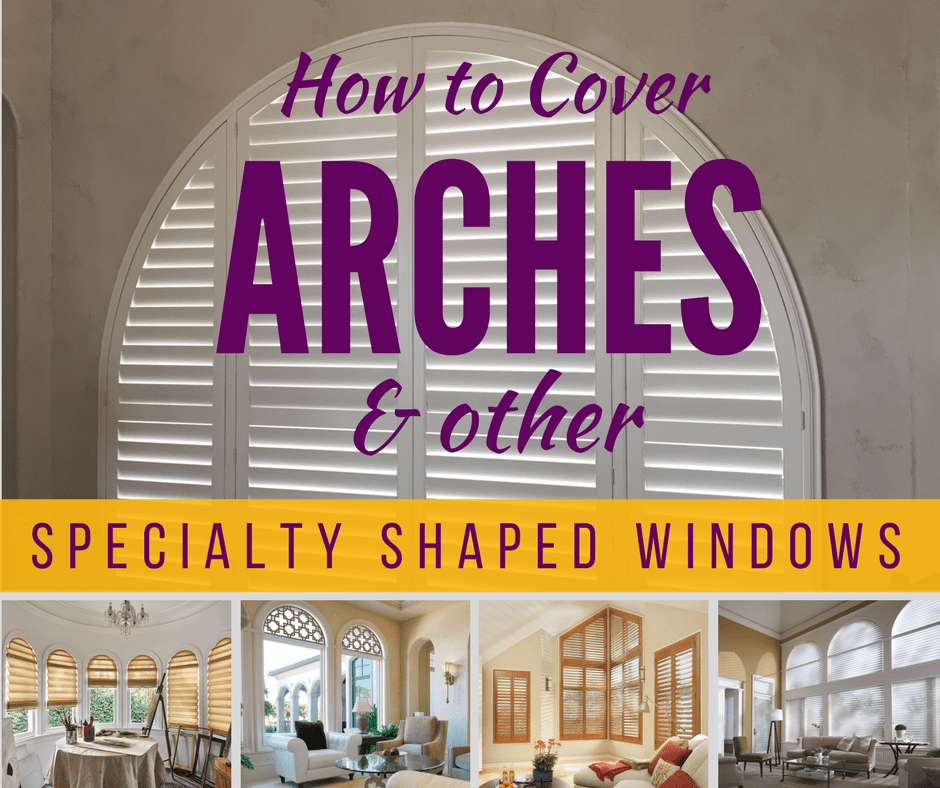 ---
How to Cover Arches and Other Specialty Shape Windows
Do you have an odd shaped window? Does one or more of your windows just not fit in? Most homes have at least one. Specialty shaped windows, windows that are not the traditional square and rectangle shape, are beautiful to look at but when it comes to covering them, many people don't know which route to take. Here, I will show you some options so that you can best decide which route it right for you.
CELLULAR SHADES
Cellular shades, or honeycomb shades are an excellent option for specialty shaped windows. If your windows are arched at the top you have two choices.
FIXED SHADES
With the use of a palladian shelf, many manufacturers offer fixed shade options that are inoperable, however, can create a consistent look with coordinating shades in the room. Below are examples of fixed shades.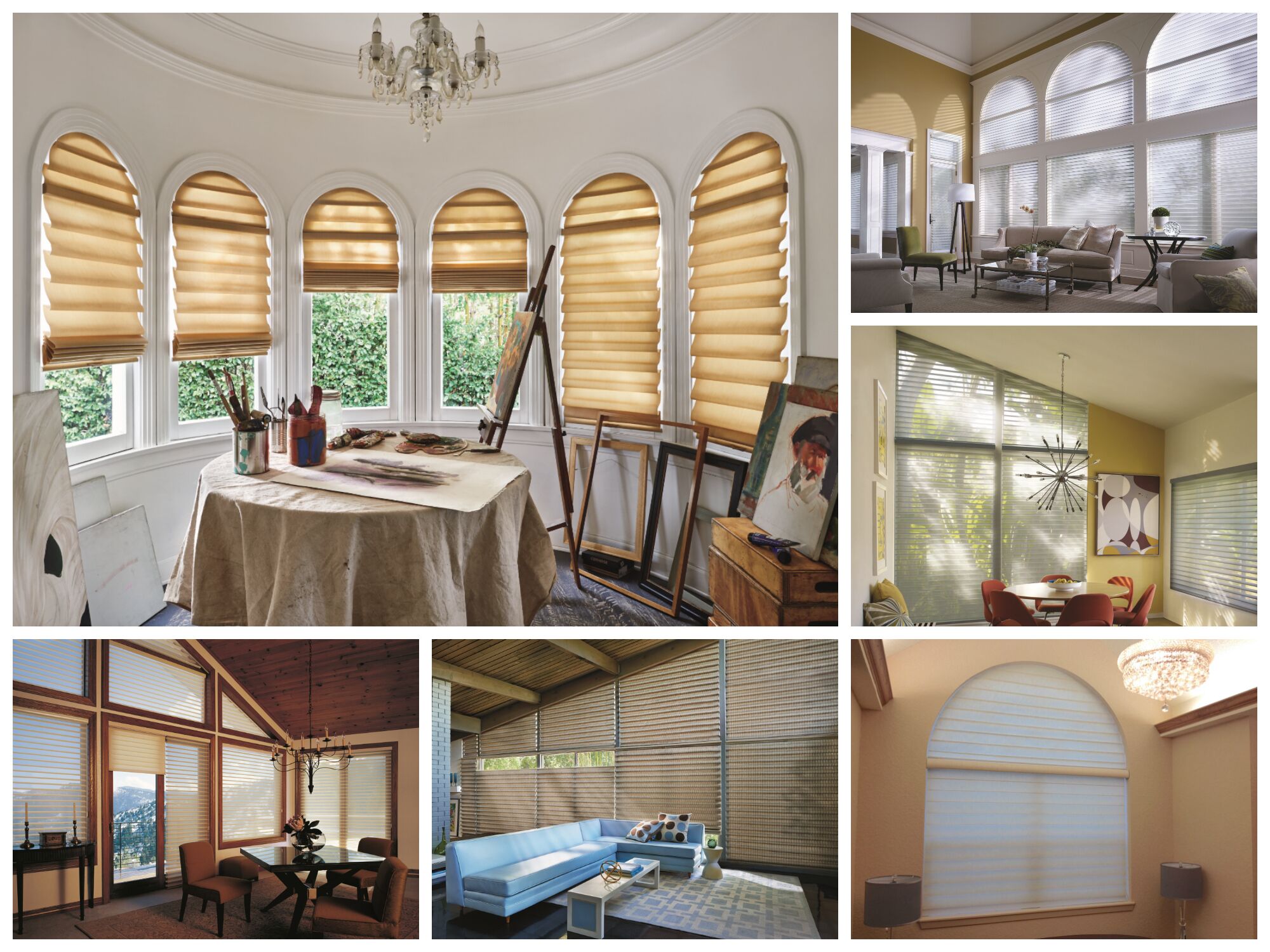 SHUTTERS
Another great option for covering specialty shaped windows is the shutter. Also known as plantation shutters, these custom window coverings are like furniture for your windows. For an arched window, you have the same options as a cellular. You can choose the sunburst looked or have a continuous arch. You can also use shutters for others shapes such as ovals, hexagons, half-circles, rake windows and so on. Because of their versatility, shutters are our favorite option for funky shaped windows!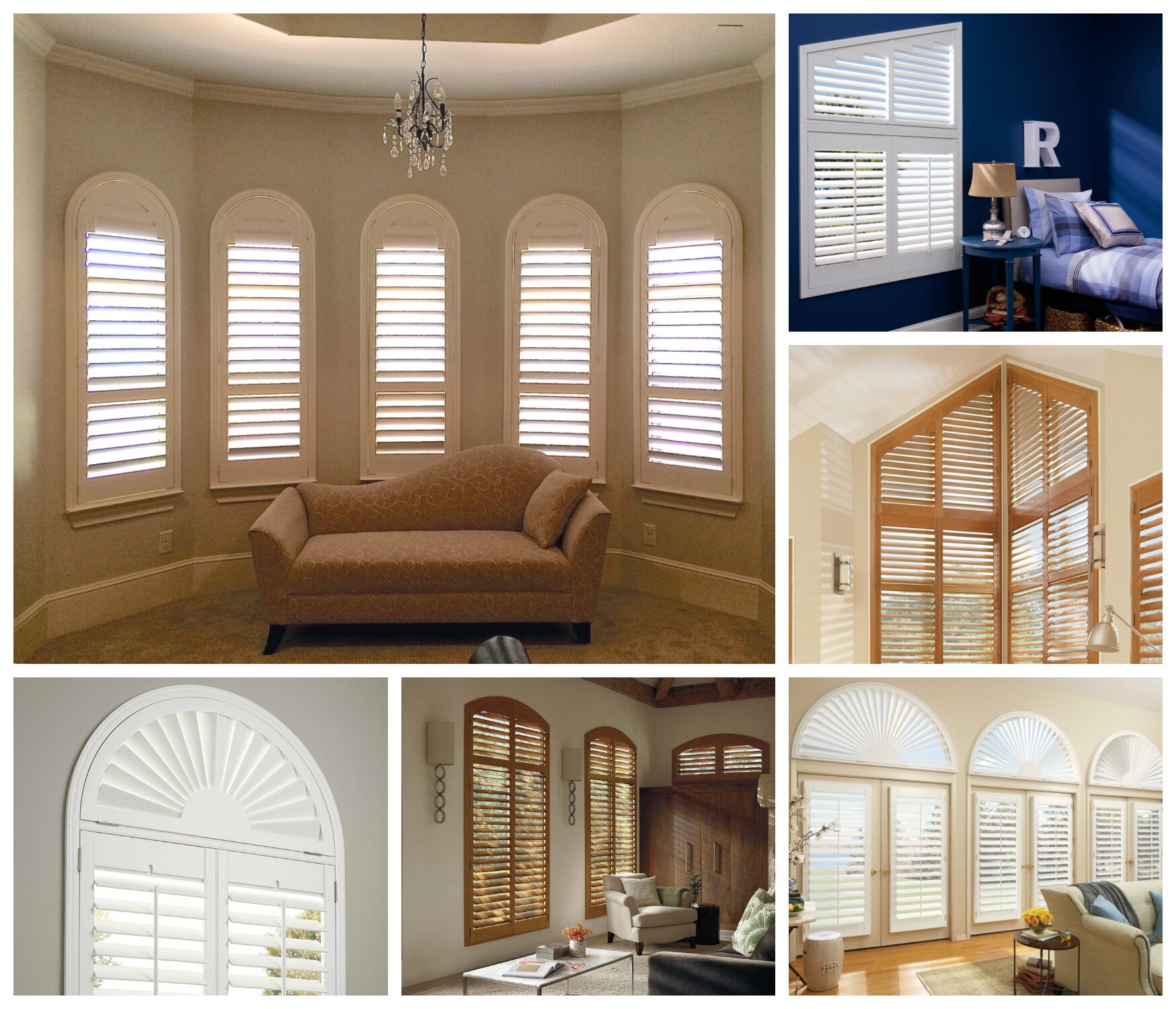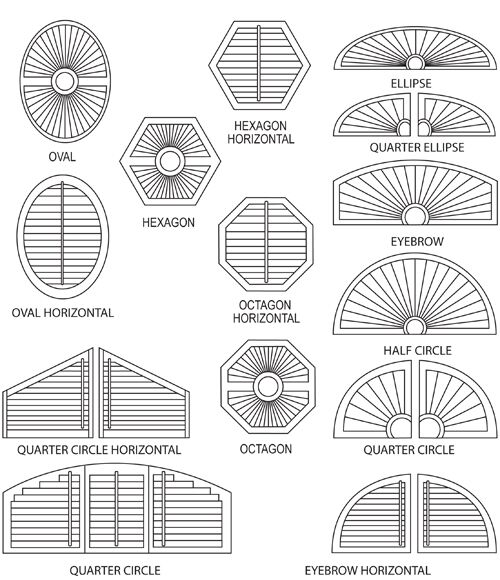 TABLEAUX DESIGNER GRILLES
If you are wanting something with a LOT of design appeal, Tableaux Designer Grilles may be just want you need! These beauties come to fit absolutely ANY shape! They also have TONS of colors and designs—you can even create your own! The only drawback with this option is they do not offer any UV protection and very little privacy. If you are looking for something that is energy efficient and protective, this is not for you. But if you are looking for something unique that will really stand out, look no further!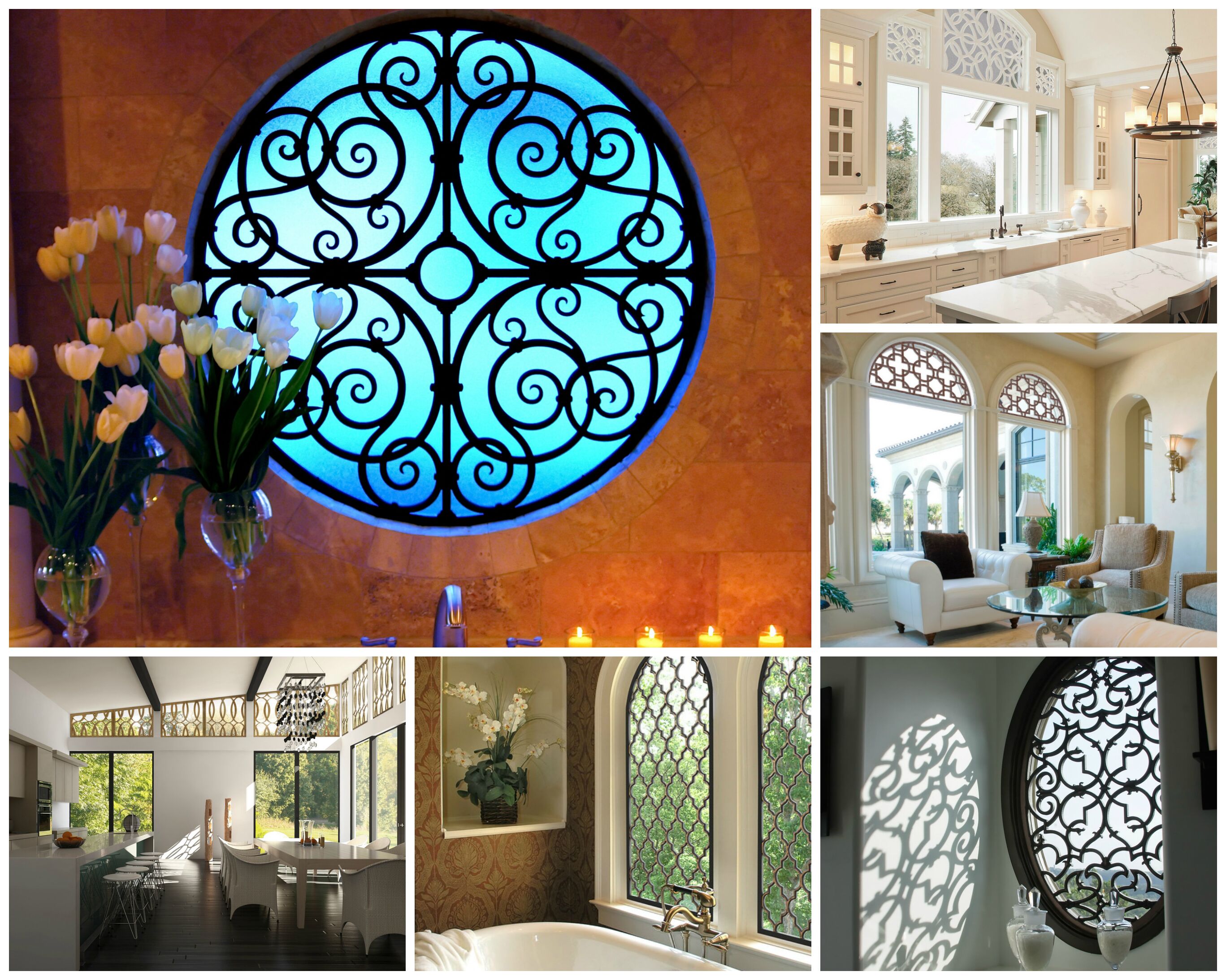 MOUNT OUTSIDE FRAME
Most people prefer to mount their window coverings inside of their window frame, creating a truly custom look. However, if you want to be able to cover an arched window completely you can always mount your window treatment outside of the window frame. In the example below, our client desired a roller shade and chose to do just that. These motorized roller shades can be raised completely and hidden in the cassette valance above the windows. In this way, our client was able to cover the windows without being forced to have an obstruction such as a palladian shelf.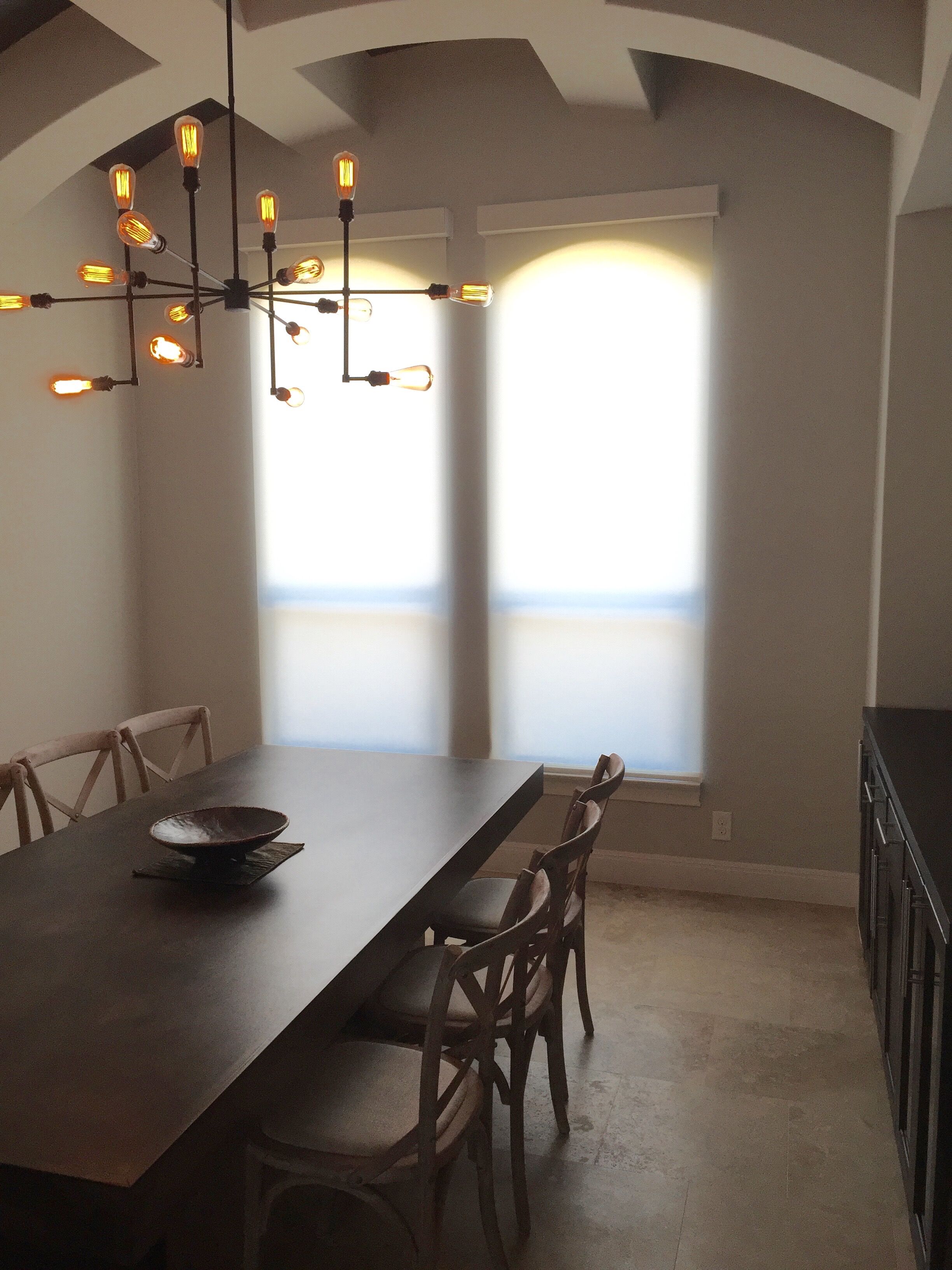 LEAVE THEM OPEN
Many of our clients with arched windows opt to leave the arch top open. This is a great option for clients seeking a budget friendly solution. I would not recommend this for bedrooms where most people prefer room darkening options to optimize sleep. However, if privacy and glare is not an issue, you can always just leave your specialty shapes bare!
As you can see, there are tons of options to choose from when covering specialty shaped windows! I'm hopeful that this article has given you some window covering solution inspiration! If you have any questions or would like to schedule a FREE in-home design consultation to further discuss window covering options, contact us today! (210) 724-1280.